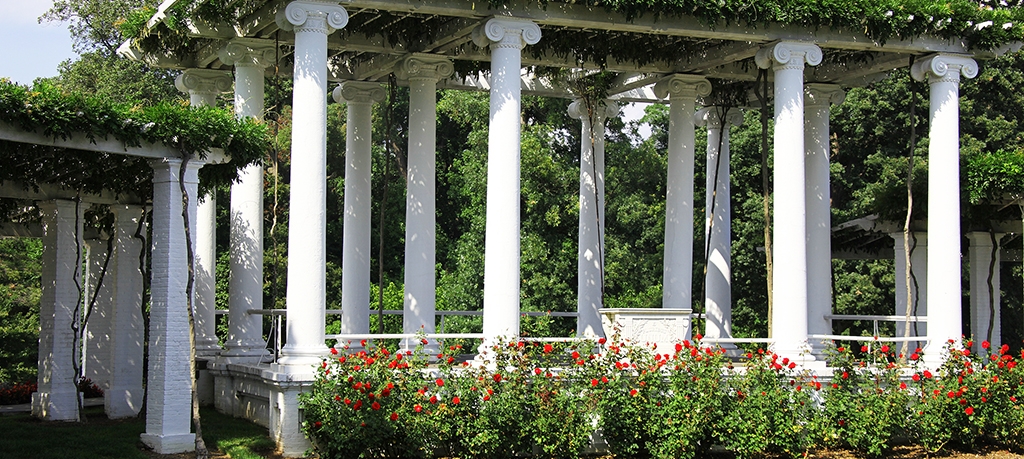 Floral Rules and Florists
Fresh cut flowers may be placed on gravesites at any time. Arlington National Cemetery provides portable cones for flowers that the public may use. These cones can be found throughout the cemetery in centralized stone containers.
Artificial flowers may be placed on gravesites from October 10 through April 15.
The government does not assume any responsibility for damaged or missing flower arrangements.
Planting of flowers, shrubs, etc. is prohibited.
Potted plants are permitted during the period 7 days before and 7 days after Easter.
Wreaths are permitted during the holiday season (and will be removed in mid-January).
Floral items will be removed from the gravesites as soon as they become faded and unsightly.
Prohibited decorations include: statues, vigil lights, flags, glass objects of any nature, and any type of commemorative items are not permitted on gravesites—except for U.S. flags placed at the gravesites by the 3rd U.S. Infantry Regiment just prior to Memorial Day.  In addition, items left behind must not cause a health or safety concern, including, but not limited to, ammunition or alcohol.
Floral items and other types of decorations are not to be secured to the headstone or marker.
Flowers may be placed at the bottom of a column at the niche wall or in the Columbarium.
Ordering Flowers
Arlington doesn't accept flower deliveries at the Administration Building. All flowers must be delivered to the gravesite before the arrival of the casket or urn. Several local florists are familiar with these regulations and procedures, but we have found this process has the potential for delivery error and family stress and confusion. We have found that having these flowers delivered to the Virginia funeral home the day before, makes the most sense in assuring their arrival at the correct time and place. Most all funeral homes can transport them in the hearse with the casket.
Although a flag drapes the casket of the deceased veteran, many families like to cover the caskets of spouses and dependent children with a floral spray. The spray that is purchased for the funeral that occurs soon after death is often times not suitable to last the several months between date of funeral and date of interment. Also, some families like to have a standing spray to go at the graveside or roses for the family to place on the casket, after military honors are rendered.